Below is a summary from Sean Boult, Freemasons Scholar 2017.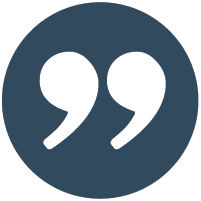 Hello, my name is Sean Boult and I am a research assistant at the University of Auckland. In 2017, as a Masters student at the University of Otago, I was fortunate to receive a Freemasons post-graduate scholarship for my work on agricultural pathogens. While I remain incredibly grateful for the financial support of my studies, by far the most impactful part of becoming a Freemason Scholar was the opportunity to meet a Freemason by the name of Brian Poole at the scholarship ceremony in Wellington. Brian, in turn, introduced me to Camp Purple, a summer camp for kids and teenagers living with Crohn's disease and Ulcerative Colitis, and I have been involved ever since.
I was diagnosed with Crohn's disease following my first year at University. So I can appreciate what's it's like to face all the challenges of being a young person trying to figure out their place in the world with the added burden of dealing with debilitating pain, repeat hospitalisations, invasive surgeries, and severe fatigue. It would be difficult to put into words the difference this camp makes in the lives of the young people who attend it. And to be quite frank, the friendships and support networks they build will be invaluable in the times ahead for them.
At Camp Purple, I volunteer as a group leader, which is similar to the role of camp counsellor or camp companion at other camps. Like any charitable organisation, Camp Purple relies on the generosity of sponsors and the efforts of individual fundraisers. On the 12th of August, Joshua Bardell, a fellow Aucklander and University of Otago Alumni, Emily Spink a Cantabrian who studied at the University of Canterbury, and myself, all group leaders at Camp Purple, will be joining 70 teams from around the world in India to undertake the Rickshaw Run. The Rickshaw run is a journey of around 3500 km through India on a 145cc Rickshaw that needs to be completed in 12 harrowing days. By convention, each team is there in support of a charity they adore, and for us, that charity is Camp Purple.
By competing in the Rickshaw Run, we hope to not only raise money for Camp Purple, but to help inspire the campers themselves to take on their own crazy adventures and pursue whatever goals they might have. We ourselves know from experience that as a young person who needs to be acutely aware of where the bathroom is at any given time, on top of everything else their illness brings, it is very easy to simply watch the world pass by from your bubble.
Having taken the name "3-Ply", a small bit of Crohn's humour there, we have raised over $23,000 through organising fundraising events and, of course, the support of our family, friends, and colleagues. With our fundraising efforts officially ending on the 6th of October, we hope to get as many campers as possible attend the 2020 camp in Wellington and we would be incredibly grateful for any support, financial or otherwise, you might be able to provide in achieving this goal.
Our journey itself can be followed through the following facebook link here.
Our Givealittle page where donations can be received here.