Widow's gift from The Freemasons Charity
July 27, 2016
Dementia – forget me not
August 3, 2016
Freemasonry is Fellowship!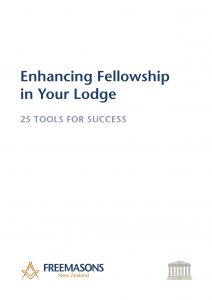 Our membership wants Fellowship and fellowship means Membership.
Recent research highlights that all Freemasons (new or experienced) rate Fellowship at 70% and Ceremonial, Charity and Education at 10% each.
Details for getting the new publication – Enhancing Fellowship in your Lodge – 25 Tools for Success are in the June Issue of the NZ Freemason magazine.