Library
The Freemasons New Zealand library (and old membership records) are located at Freemasons New Zealand, National Office, 2-22 Tacy Street (Cnr Kemp and Tacy Streets), Kilbirnie, Wellington 6022.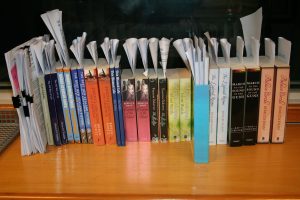 We stock a large range of Masonic publications, books, research papers and reports, many of which are from other Grand Lodges around the world. We have many rare and valuable publications. A limited lending service is available for research purposes.
The Freemasons New Zealand Library Catalogue can be found here.
The Honorary Librarian is in attendance and the library is open each Friday from 10.00am to 2.00pm. Anyone wishing to visit the library on other days or times should email the Honorary Librarian ( Email Freemasons Librarian ) to make the necessary arrangements.
For genealogical or membership enquiries, please email the Honorary Librarian, and ensure all known details are included.
Research Lodges also maintain their own Masonic Libraries.
General Library enquiries should be directed to:
Honorary Librarian
VWBro Keith Knox Past Grand Chaplain
Contact the Librarian