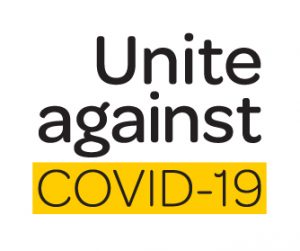 Website: www.covid19.govt.nz the source of all truth in New Zealand
The New Zealand Government has Auckland on Alert Level 3 Delta and the rest of New Zealand on Alert Level 2 Delta. 
Lodges are closed at Level 4 and 3 Delta, and in Level 2 Delta can open with up to 100 and a mitigation plan from 22nd September 2021.
See latest Grand Master Message on Covid-19 22nd September 2021 here
We should all be exercising - social distancing, and wearing a face mask at all times in public, using good hand hygiene, remembering where you have been for contact tracing and if you are unwell or showing Covid-19 symptoms call your doctor or Healthline.
Health and Wellbeing resources here: or www.freemasonsnz.org/blog/lockdown-and-staying-well

Be kind
Make a difference by supporting friends, neighbours and whānau, especially the elderly and vulnerable.
Stay home
Everyone should stay at home. This is the best thing we can all do to stop the spread of COVID-19.
Wash your hands
Wash often. Use soap. 20 seconds. Then dry. This kills the virus by bursting its protective bubble.
The Freemasons Charity
TFC - Covid-19 - What can we as Freemasons do to help? here
TFC Almoners and Guidelines here
Both of the above links should be read in conjunction with each other
Covid-19 and Charities - Charity Services Information here This may only be applicable if you have a Lodge or Masonic Charity
Other useful resources:
Interview with NZ Corona Virus Expert Microbiologist Siouxsie Wiles here and here
Age Concern NZ here
Super Seniors from MSD here
Volunteering New Zealand here
Student Volunteer Army here
Need a Face Shield look here then go to ShieldsUp (from the people who brought MyReflections to the 2019 Grand Installation) here 
Realtime Covid-19 numbers from throughout the world here
Mental Heath well-being resources here